Dorsan Cousin
Dorsan Cousin was born in 1996 in Belgium. After studying at the Ecole Supérieure des Arts "le 75" in Brussels (painting option) during which he went on an Erasmus trip to Reunion Island. He started to work in his studio alone. He tries out different techniques and mediums. At the same time, he develops video games for mobiles with a friend. In 2019, he produces a series of sculptures entitled "Faces" which he will finish in 2021 before returning to painting.
Nature is at the centre of my work, influenced since my childhood by my stays in the Ardennes in my grandfather's house.
The series "Faces" was firstborn from the desire to experiment with sculpture, and more precisely with wood sculpture. The wood used to make the sculptures comes from logs, branches, driftwood branches, driftwood or dead wood recovered either during my travels and hikes, or directly in my or directly in my garden. It is a natural material that I recover and reuse.
I approach the face as an obsession, it is born from quick sketches before being carved directly onto the wood, which I carve with chisels and a gouge. The faces generally invade the space I give them. The repetition of similar faces, and their accumulation, reinforces this idea of invasion.
The obsession translates into thoughts, ideas, which invade the mind repeatedly. The faces are repeated like an obsession.
These are faces carved in wood and not masks, which are all too often anchored in the collective unconscious! The image of the mask can prevent the public from having a pure reading of the artwork, uninfluenced by the period of colonisation and indigenous art. These sculptures have no function associated with any rituals or cults, they exist on their own and by themselves.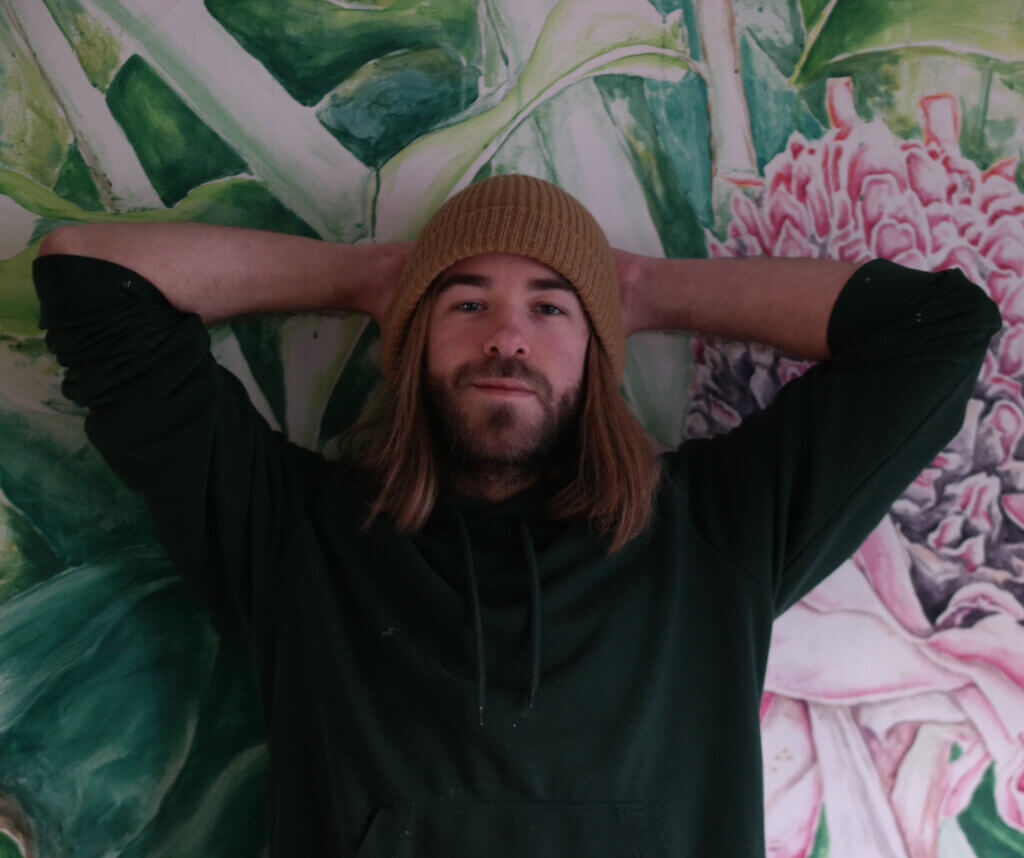 Nature is at the centre of my work

Dorsan Cousin