Burhan Amer
Art has always been part of my life in different ways, starting from my childhood with theatre and growing up with writing poems and novels in my mother tongue.
My journey, since childhood, has allowed me to live with different cultures that have continuously enriched me. If in the first parts of my life I was never really aware of this, it was only when I reached certain maturity that I was able to free myself through my paintings. 
The aim of my art is to allow the public to lose themselves in my work and to explore the depth of my emotions, which requires constant questioning.
Having no academic training in art, I am not subject to technical constraints that could have shaped me even in an unconscious way. This gives me the possibility to express myself totally, to reach my freedom. Over the years, I have sought to achieve a certain harmony between power and elegance, between discretion and exuberance, in order to fully express what I feel.
The use of acrylic and other mediums allows me to work on the different layers of the artwork as I wish. I feel the need to be generous in my paintings, which is why I never calculate the quantity of raw materials used. The overabundance of paint allows me to create unique textures through the different mixtures to add relief and depth to my paintings.
I can't always stand back from my work directly, I need to digest my emotions to realise what I have achieved, and I am not afraid to make radical changes to my first idea. 
The choice of colours is made through my emotions and different influences of the moment.  I like to spread the paint on the canvas as I move around with my different brushes and knives. Sometimes I use everyday objects.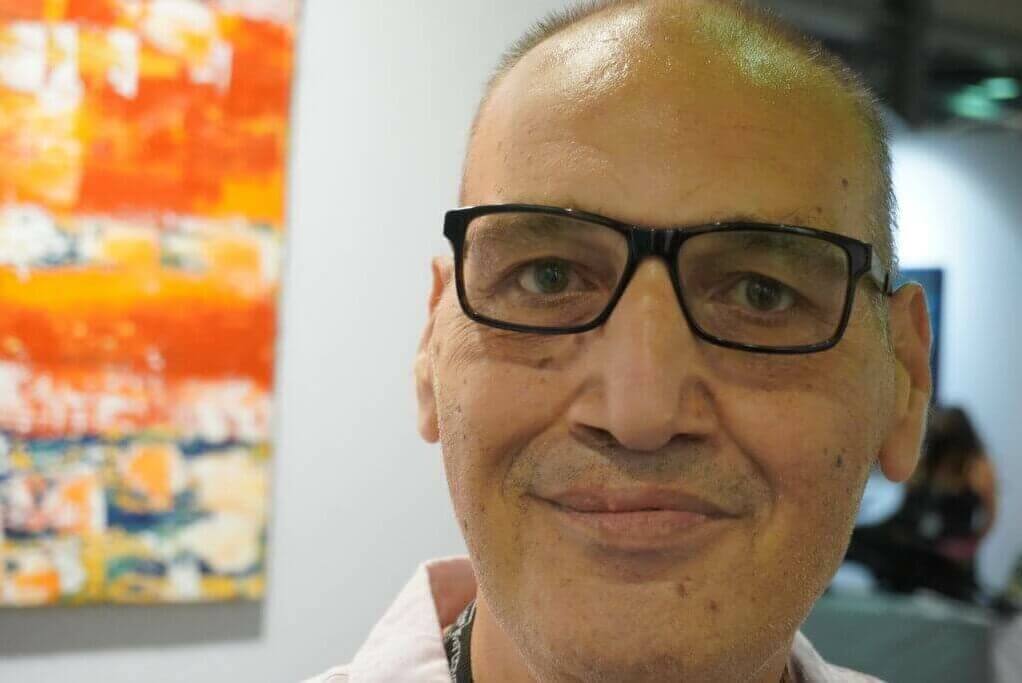 I want people to smile at my paintings and bring a touch of positivity into their lives.

Burhan Amer